Offshore Accommodation
Flotel/Offshore Accommodation
TEC Offshore provides a variety of bespoke and cost-effective answers to the issue of providing accommodation at sea by using Temporary Living Quarters ("TLQ").
Our TLQs provide a 'walk to work' means of getting personnel from accommodation to their place of work – no matter how deep the surrounding water.  Dynamically positioned host vessels with bespoke accommodation and support facilities offer workers convenient and comfortable living quarters.  Alternatively, 'drop-on' units can be built on existing vessels as required.
Both options offer rapid and cost effective construction representing a reduction in mobilisation and demobilisation charges of up to 50% when compared to conventional semi-submersible solutions.
Every installation is different and requires expert advice and assistance.  TEC Offshore listen and understand the unique requirements of each installation and will provide the right solution for your needs.
Scope of Work
Concept specification & design
Selection of a suitable vessel to host the TLQ
Supply & installation of rental equipment
Commissioning of all facilities
Project Videos
Flotel (Construction Model)
Flotel (Walk-thru Model)
600 Passenger Accommodation Vessel Available
TEC Offshore is delighted to present for immediate use: 600 passenger capacity vessel comprising single and two-man cabins, in excellent condition throughout. Please see the attachment which details the specification and luxury interior.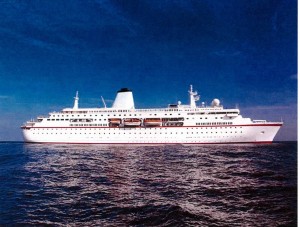 For further information please contact us at info@tecoffshore.com.